NEXT NOFARS MEETING
THURSDAY, MAY 11,  2017
7PM
ED WHITE HIGH SCHOOL
1700 OLD MIDDLEBURG RD.
.-.-.-.-.-.-.-.-.-.-.-.-.-.-.-.-.-.-.-.-.-.-.-.-.-.-.-.-.-.-.-.-.-.-.-.
UHF Repeaters and Extended Coverage section added to Amateur Radio Advice and Information page.
.-.-.-.-.-.-.-.-.-.-.-.-.-.-.-.-.-.-.-.-.-.-.-.-.-.-.-.-.-.-.-.-.-.-.-. 
FLORIDA QSO PARTY THIS WEEKEND
If you live in Florida, you can be the hunted and have stations piled up to contact you. Get on 40 through 10 meters for an hour or for the full 20 hours.
The Florida QSO Party is one of the most active contests.  Operators from all 50 states, Canada and DX countries will be looking to contact you.
The Florida QSO Party includes two ten-hour operating periods:  Saturday, Noon until 10pm EDT and Sunday, 8AM until 6PM.  All 67 Florida counties are expected to be on the air.
Via NOFARS member Jim, W4EE, the Balanced Modulator received these details:
Object: Everyone works Florida, Florida works Everyone.
Activate and work ALL Florida counties
Have as much FUN as possible!
When: April 29 & 30, 2017
Two ten-hour operating periods: (with a ten-hour break)
Saturday, April 29 1600Z (Noon EDT) - 0159Z (9:59 PM EDT)
Sunday, April 30 1200Z (8 AM EDT) - 2159Z (5:59 PM EDT)
Exchange: RST and County (Florida stations)RST and QTH (State, Province or Country for non-FL)
Where: 10, 15, 20 and 40 Meters
CW : 28.035, 21.035, 14.035, 7.035 MHz
SSB: 28.485, 21.335, 14.260, 7.195 MHz
These are approximate center frequencies; Activity spreads out from there!
At least 15 Mobile stations will be on and most can be found here
CW: 7.025-7.035, 14.040-14.050, 21.040-21.050, 28.040-28.050 MHz
SSB: 7.230-7.240, 14.265-14.275
If you are not mobile, *please* refrain from calling CQ in these windows.

Categories:Single Op, Multi Op, Multi-Multi, Mobile, Technician and School.
Three power levels: QRP, Low, and High Power.
Use CW, SSB or both.
20th Anniversary Special Event Award- 2017 FQP Spelling Bee!
In honor of our 20th year we will have a record 20 1x1 stations, 2 per letter, to spell *FLORIDA SUN.*
Contact at least 10 of these 1x1 stations whose suffixes spell "*FLORIDASUN*" to earn this award.
*Web Site:http://www.floridaqsoparty.org/
Detailed rules, mobile routes, past results, plaques, county maps and much more!
Jim adds......a good software logging program, N1MM, to use in this can be found at N1MM Logger Website | HomePage  I can help anyone who if unfamiliar with it......very easy to use and powerful.
In the 2016 results section http://floridaqsoparty.org/results, note Mike's (NOFARS member N4MUH) good score, and winning plaque from last year.
 .-.-.-.-.-.-.-.-.-.-.-.-.-.-.-.-.-.-.-.-.-.-.-.
NOFARS ONLINE ROSTER NOW AVAILABLE
Ray, KM4RAY and Don, KM4OUC have updated and posted the North Florida Amateur Radio Society membership roster.  It has not been available for the past several years.  Now it is back!
Those with 2016 expiration dates need to renew to retain membership.  Check the Pd. Thru column on the right. 
Please send dues along with name, call and address to NOFARS Secretary Ray Hall, KM4RAY; 3016 Scotty Dr.; Jacksonville FL 32216.
Or use the membership form. You may renew for multiple years at the low $5 annual rate. Or become a NOFARS Life Member for only $60 ($50, if you have been a member for five years or more.)
For the past decade, NOFARS has only collected telephone numbers from members who opted to have their number published in the roster.  The shelf life of e-mail addresses seems to be short and many shown on the roster are defunct.  
If your roster details are outdated, incorrect--or if you want your telephone number or e-mail posted, updated or deleted--please notify KM4RAY via raymond.hall at comcast.net
Online callsign lookups such as qrz.com may include more current information, so check there.  A free account and log-in is now required  for callsign lookup on qrz.com.
Compiling and maintaining the NOFARS roster is a time-consuming task.  Thanks to KM4RAY and KM4OUC!!
The posted roster is current through April 15th. Updated rosters will be posted as time permits.  Please be patient.
.-.-.-.-.-.-.-.-.-.-.-.-.-.-.-.-.-.-.-.-.-.-.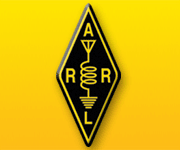 .-.-.-.-.-.-.-.-.-.-.-.-.-.-.-.-.-.-.-.-.-.-.-.