BUY FOR LISTED PRICE OR PLACE A BID
PHASE ONE BIDDING PERIOD FOR ESTATE ITEMS ENDS SOON.
PHASE TWO STARTS LATER THIS SUMMER
AND YOU CAN ADD YOUR ITEMS TO THE LISTINGS.
.-.-.-.-.-.-.-.-.-.-.-.-.-.-.-.-.-.-.-.-.-.-.-.
NEXT NOFARS MEETING
THURSDAY, JULY 13, 2017
HOGAN BAPTIST CHURCH
7PM
Channel 30/47 Chief Meteorologist Mike Buresh speaks about the upcoming hurricane season and other weather-related topics.
PRE-MEETING DINNER
LILA'S SEAFOOD & STEAKS
BEACH BLVD. & PARENTAL HOME RD.
(TWO BLOCKS FROM MEETING LOCATION)
5PM
CONTACT jjpurvis@comcast.net to reserve a seat
.-.-.-.-.-.-.-.-.-.-.-.-.-.-.-.-.-.
JUNE BALANCED MODULATOR NOFARS NEWSLETTER
.-.-.-.-.-.-.-.-.-.-.-.-.-.-.-.-.-.-.-.-.
NOFARS REACHES SIXTY
As meat sizzled on the grill at a backyard picnic in Spring 1957, a tape recording of local radio QSOs played in the background.
The tape warbled, producing a disjointed hodgepodge of strange sounding audio.  Speed regulation was not very good on the cheap tape machine.
One wise guy said that the recording sounded wacky at the impromptu wingding.
And the rest is history.
Read about the colorful past of the Wacky Wing Ding Society, NOFARS and Amateur Radio in Jacksonville from 1957 through 2008.
.-.-.-.-.-.-.-.-.-.-.-.-.-.-.-.-.-.-.-.-.-.-.-.
NOFARS ONLINE ROSTER NOW AVAILABLE
Ray, KM4RAY and Don, KM4OUC have updated and posted the North Florida Amateur Radio Society membership roster. 
The Pd. Thru column on the right indicates the end of the year when NOFARS membership expires. 
Please send dues along with name, call and address to NOFARS Secretary Ray Hall, KM4RAY; 3016 Scotty Dr.; Jacksonville FL 32216.
Or use the membership form. You may renew for multiple years at the low $5 annual rate. Or become a NOFARS Life Member for only $60 ($50, if you have been a member for five years or more.)
For the past decade, NOFARS has only collected telephone numbers from members who opted to have their number published in the roster.  The shelf life of e-mail addresses seems to be short and many shown on the roster are defunct.  
If your roster details are outdated, incorrect--or if you want your telephone number or e-mail posted, updated or deleted--please notify KM4RAY via raymond.hall at comcast.net
Online callsign lookups such as qrz.com may include more current information, so check there.  A free account and log-in is now required  for callsign lookup on qrz.com.
Compiling and maintaining the NOFARS roster is a time-consuming task.  Thanks to KM4RAY and KM4OUC!!
The posted roster is current through mid-June.
.-.-.-.-.-.-.-.-.-.-.-.-.-.-.-.-.-.-.-.-.-.-.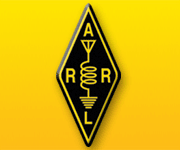 .-.-.-.-.-.-.-.-.-.-.-.-.-.-.-.-.-.-.-.-.-.-.-.