NEXT NOFARS MEETING
THURSDAY, NOVEMBER 9TH AT 7PM
ED WHITE HIGH SCHOOL
1700 OLD MIDDLEBURG RD.
.-.-.-.-.-.-.-.-.-.-.-.-.-.-.-.-.-.-.-.-.-.-.-.
OCTOBER BALANCED MODULATOR NEWSLETTER
.-.-.-.-.-.-.-.-.-.-.-.-.-.-.-.-.-.-.-.-.-.-.
NOFARS DECEMBER DINNER MEETING
THURSDAY, DECEMBER 14TH
6:30PM
PICCADILLY RESTAURANT
3216 UNIVERSITY BLVD S.
TICKETS $12.50 IN ADVANCE
INCLUDES TAX, TIP AND CHANCE AT DOOR PRIZES
(ENTREE, 2 SIDE DISHES, DRINK, BREAD AND CAKE PROVIDED BY NOFARS)
.-.-.-.-.-.-.-.-.-.-.-.-.-.-.-.-.-.-.-.-.-.-.-.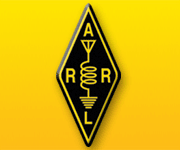 .-.-.-.-.-.-.-.-.-.-.-.-.-.-.-.-.-.-.-.-.-.-.-.
NOFARS ONLINE ROSTER
Ray, KM4RAY and Don, KM4OUC have updated and posted the North Florida Amateur Radio Society membership roster. 
The Pd. Thru column on the right indicates the end of the year when NOFARS membership expires. 
Please send dues along with name, call and address to NOFARS Secretary Ray Hall, KM4RAY; 3016 Scotty Dr.; Jacksonville FL 32216.
Or use the membership form. You may renew for multiple years at the low $5 annual rate. Or become a NOFARS Life Member for only $60 ($50, if you have been a member for five years or more.)
For the past decade, NOFARS has only collected telephone numbers from members who opted to have their number published in the roster.  The shelf life of e-mail addresses seems to be short and many shown on the roster are defunct.  
If your roster details are outdated, incorrect--or if you want your telephone number or e-mail posted, updated or deleted--please notify KM4RAY via raymond.hall at comcast.net
Online callsign lookups such as qrz.com may include more current information, so check there.  A free account and log-in is now required  for callsign lookup on qrz.com.
Compiling and maintaining the NOFARS roster is a time-consuming task.  Thanks to KM4RAY and KM4OUC!!
The posted roster is current through mid-October.